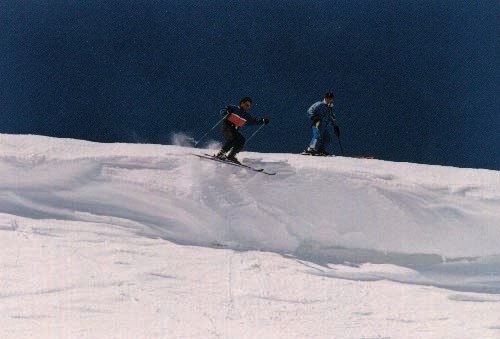 Kartalkaya didn't have a road, water or electricity back then… Mazhar Murtezaoğlu, on his own, built Kartal Otel from nothing at the top of Kartalkaya. In the year 1978, the hotel opened its doors for its first guests. His wife Güner sewed the first tablecloths. His kids attended the reception desk while greeting the guests. Step by step, Kartal Otel transformed into the legendary resort where guests had to book one year in advance to find availability. Mazhar Murtezaoğlu was operating the snow trucks himself to make sure that the slopes were in the best conditions. He was also making sure that the 27km road to the mountain was in good condition at all times because he was extremely cautious about his guests' safety. He was a tough man; sending guests to their rooms because he had to turn off the generator that once fueled the hotel, or banning snowboarding in the slopes claiming it was disturbing the skiers. But, no matter how tough he was at times, the whole Turkish Skiing and Snowboarding Community commemorates him with respect today. Kartal Otel, with its unprecedented quality in skiing, food and service, was operated by this legendary man for years. With the increasing demand, he later built the second building of Kartal Otel and later Grand Kartal Otel.
Year 1974… Mazhar Murtezaoğlu, the founder of Koru Motel in Bolu, laid his eyes on top of the Köroğlu Mountains. Having had spent his whole life in the mountains where nobody else would have dared to step foot, he had already earned the nickname "mad man." Now he had one mission in his mind: to build the biggest ski resort in Turkey. He went to Uludağ, the only ski resort in Turkey at the time. However, what he saw not only didn't satisfy him, but also motivated him to build something better. So, he took his beautiful wife Güner and his two kids Harun and Emine, and headed to the Austrian Alps. While he scrutinized every detail in the Austrian resorts he made sure that his kids took ski lessons from the best instructors. The aim was to make sure that there were skiers on the slopes once the resort started operating.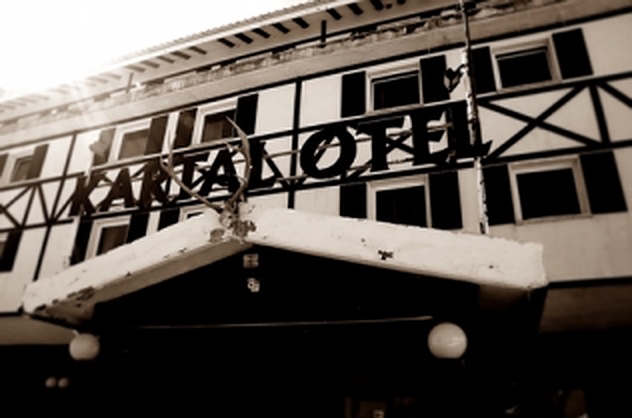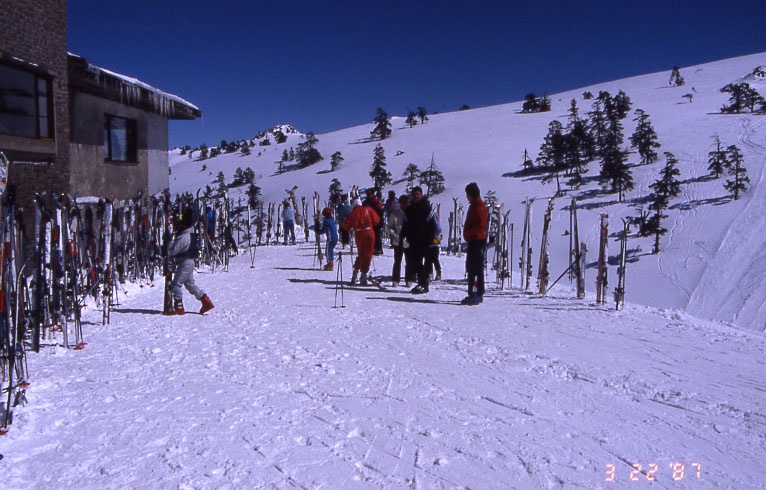 Haven't you become our regular yet? One visit is enough to become one.
Everyone has a memory with Kartal Otel… Some have started skiing here; some have taken shelter in a snowstorm… Some love the fireplace; some love the never-changing friendly atmosphere… Some request to stay in the same room 10th time in a row, some take a picture in the same corner every time they come… The kids that start skiing here in their family trips return years later with their own children. However, if there is one memorable thing that every guest who ever stepped foot in Kartal Otel shares in common, that is, without any doubt, our legendary food. Good skiing, good food, good service! From our 40 years of experience, we know what skiers want and we serve our guests with this know-how and expertise. We define ourselves as "the hotel of the regulars." Our mission is to serve our guests following Mazhar Murtezaoğlu's footsteps. As the Kartal Otel family we are willing to contribute to the Turkish Skiing Community and continue Mazhar Murtezaoğlu's legacy in future generations.